Includes EVERYTHING you need to Transform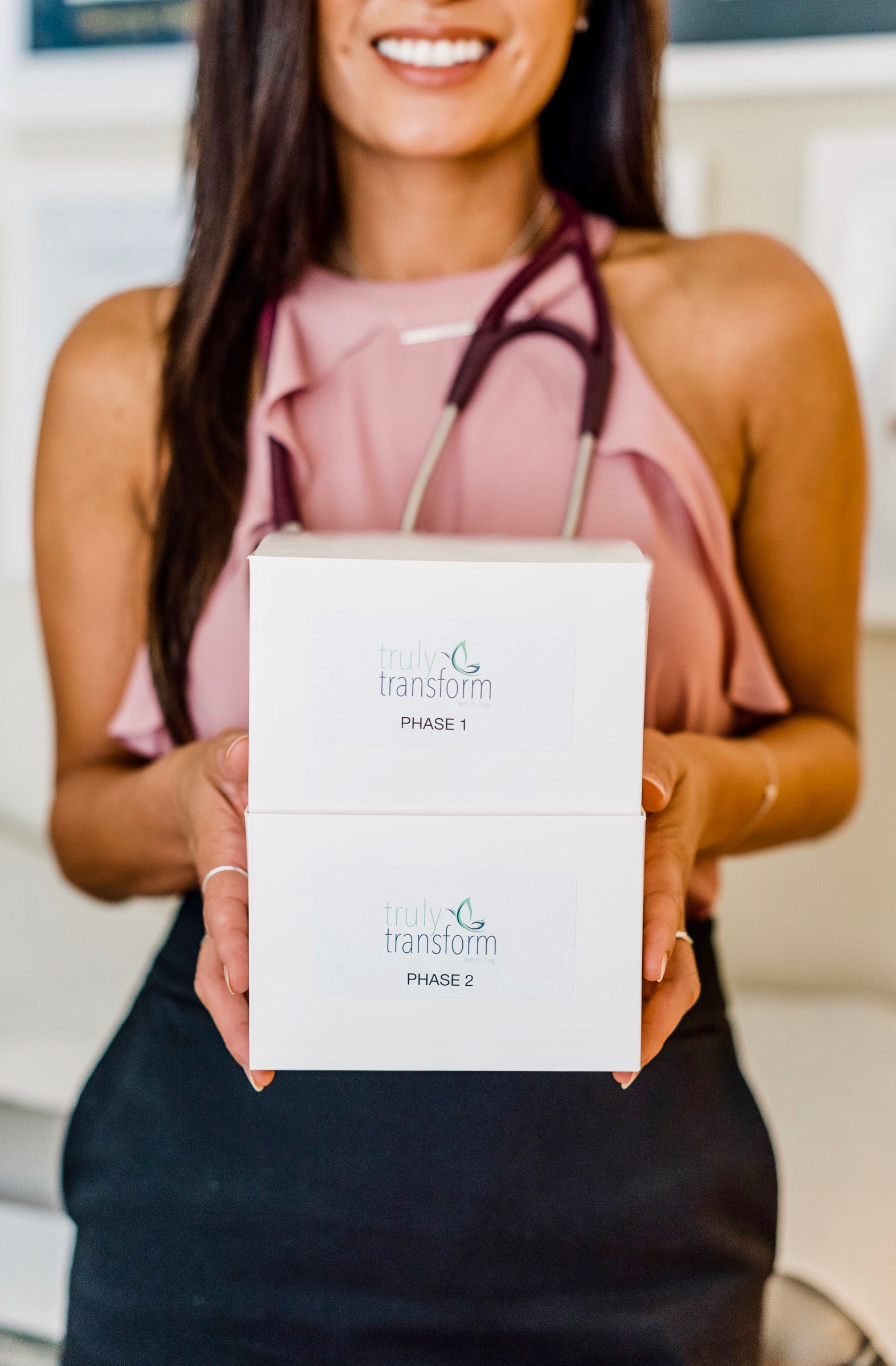 DR. FONG'S SUPPORT FOR 3 MONTHS
Initial Visit with Dr. Fong: Your transformational journey begins with a 15 minute initial phone or video visit with Dr. Fong so that she can meet you, get acquainted with your symptoms, assess your past labs and current medications/supplements, and order labs, if needed.
3 Months of Live Coaching with Dr. Fong: Dr. Fong will support you for three months with live coaching webinars offered every two weeks. In these live coaching webinars, she will outline the main points you need to focus on during the program, address your specific questions, and keep you on track!
Although the program was designed to be 6 weeks in duration, some people with moderate to high dysfunction might need more time for detoxification and cleansing. In this case, Dr. Fong will continue to support you for another 6 weeks to ensure that you are progressing toward your health goals. If you had low to moderate dysfunction, then you might only need 6 weeks to achieve optimal health. After that time, you can continue to sign on to the Re-Assess & Maintain Live Coaching Webinar to get support from Dr. Fong as you readjust to a maintenance diet and lifestyle.

Offered every two weeks on either Saturday or Sunday mornings, the time of the live coaching webinars are the following:
Assess & Set Goals: 9:30-10:00 am PST
Phase 1 - DETOX: 10:05-10:35 am PST
Phase 2 - FLUSH: 10:40 - 11:10 am PST
Re-Assess & Maintain: 11:15 - 11:45 am PST
In Dr. Fong's practice, three months of visits with her can cost anywhere from $1500-2000 depending on your specific case. In Truly Transform, you will receive three months of direct support from her for ONLY $395!
6 Weeks of Step-by-Step Instruction by Dr. Fong: In addition to the live and direct support from Dr. Fong, she will also support you with 6 weeks of daily short video modules where she will educate, support, and motivate you to ensure a successful transformation. These video modules are only 2-10 minutes in duration and they will keep you on track during the 6 week program.
Truly Transform Workbook (with a daily journal): Dr. Fong will also support you with a 200-page workbook that contains health assessments, step-by-step instructions, educational material to use alongside the video modules, a daily journal (includes daily reminders, symptom tracking, goal setting, gratitude), an at-home wellness guide, and Truly Transform recipes.
Access to the Facebook Group: In this group, you can connect with other Truly Transform participants and Dr. Fong. This is a great place to ask questions and get the support you need to have a successful transformation!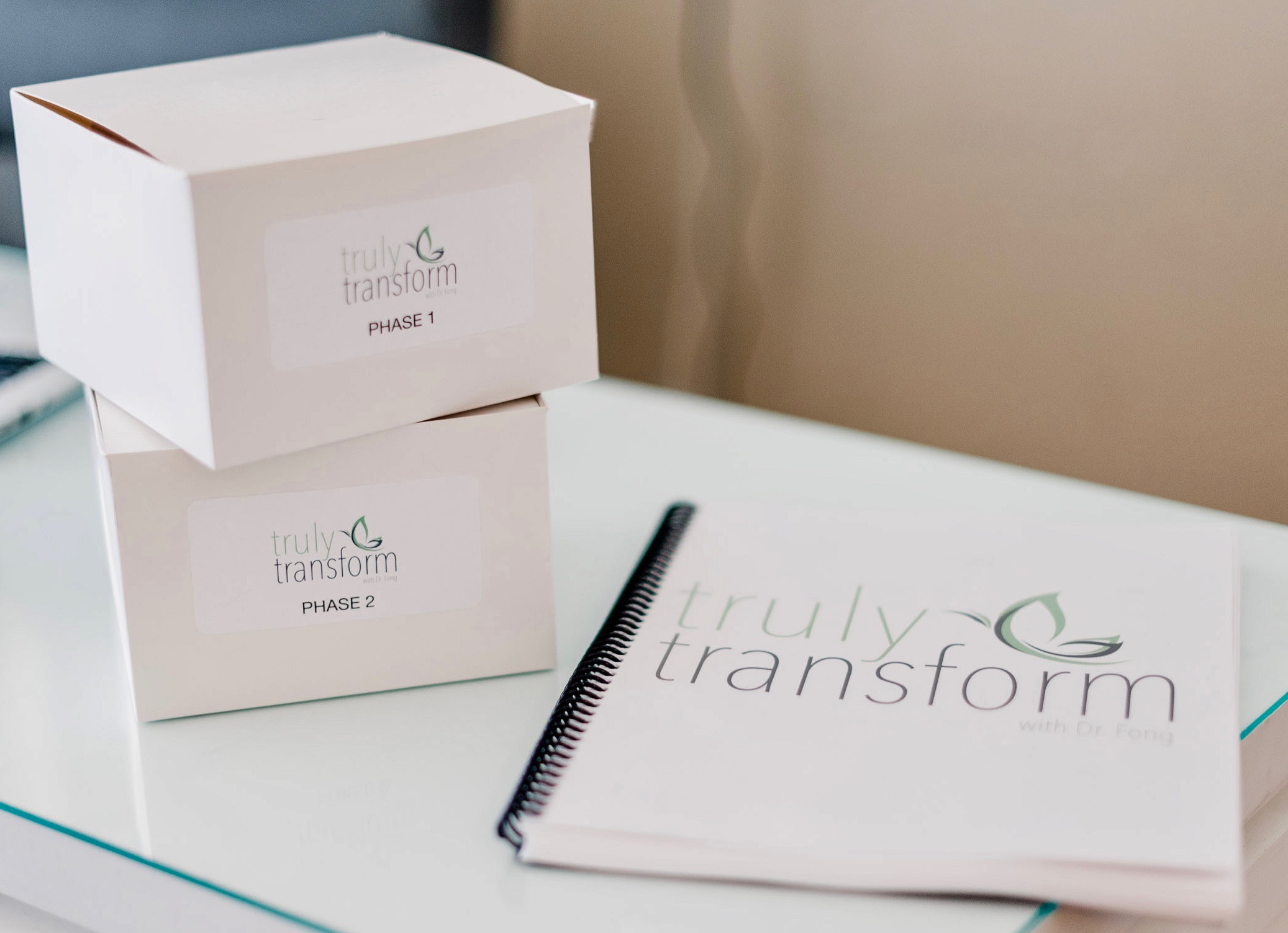 TESTING KIT & SUPPLEMENTS
Test Kit: The test kit includes a urine test that will help you to understand your kidney and liver health. This test kit will help you and Dr. Fong understand if you need further support, labs, or treatment.
Phase 1 Supplement Box: There are three supplements included with the Phase 1 Box. These supplements will provide the detoxification support you need to get through Phase 1 of the program.

Phase 2 Supplement Box: There are six supplements included in the Phase 2 Box. These supplements will support you through the flush procedure that will flush out a decade's worth of congested bile, gallstones, and toxins.